What is a Registered Massage Therapist (RMT)?
Massage therapy is self-regulated through The College of Massage Therapists of Ontario. Registered Massage Therapists (RMTs) complete extensive training and must pass government board examinations, which consist of written and practical exams before becoming registered. RMTs must adhere to a strict code of ethics as well as standards of practice, much like a medical doctor.

Registered Massage Therapists are highly trained in anatomy, physiology, advanced orthopedic assessment, neurological evaluations, and extensive pathology etc. They are qualified to perform health assessments to determine when massage is a suitable treatment option, perform bodywork techniques, and various other massage treatments.
About Massage Therapy
Massage therapy consists primarily of hands-on manipulation of the soft tissues of the body, specifically, the muscles, connective tissue, tendons, ligaments and joints for the purpose of optimizing health.

Massage therapy treatment has a therapeutic effect on the body and optimizes health and well-being by acting on the muscular, nervous and circulatory systems. Physical function can be developed, maintained and improved; and physical dysfunction and pain and the effects of stress can be relieved or prevented through the use of Massage Therapy.

Massage techniques can be traced back to the 1700′s and the development of Swedish massage, the first systematic method of therapeutic massage based on physiology. Today's Massage Therapists use their knowledge of anatomy and physiology to combine traditional Swedish and modern Massage Therapy techniques with exercise and other therapies to treat their clients.
Book an appointment Contact Us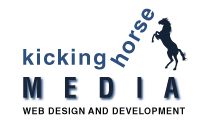 Thanks for visiting Kicking Horse Media Web Design & Development Inc. Website.

http://kickinghorsemedia.ca

Call us at 613-257-5145 for a free consultation.